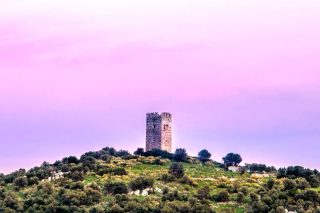 Due to its relatively isolated location, Euboea was spared the bulk of the barbarian raids during Late Antiquity and the early medieval period. The Vandals raided its shores in 466 and in 475, but the island seems to have been left alone by the Avars and Slavs, and it was not until a failed Arab attack on Chalcis in the 870s that the island again came under threat. As a result, the island preserved a relative prosperity throughout the early medieval period, as attested by finds of mosaics, churches and sculpture throughout the 7th century, "even from remote areas of the island".
In the 6th century, the Synecdemus listed four cities on the island, Aidipsos, Chalcis, Porthmos (modern Aliveri) and Karystos, and a number of other sites are known as bishoprics in the subsequent centuries (Oreoi and Avlon), although their urban character is unclear. In the 8th century, Euboea formed a distinct fiscal district (dioikesis), and then formed part of the theme of Hellas.
In 1157 all the coastal towns of Euboea were destroyed by a Sicilian force, while Chalcis was burned down by the Venetians in 1171.
Euboea came into prominence following the Fourth Crusade. In the partition of the Byzantine Empire by the crusaders after 1204, the island was occupied by a number of Lombard families, who divided it into three (later six) baronies. The island's rulers came early on under the influence of the Venetian Republic, which secured control of the island's commerce in the War of the Euboeote Succession and gradually expanded its control, until they acquired full sovereignty by 1390. On July 12 1470, during the Ottoman–Venetian War of 1463–1479 and after a protracted and bloody siege, the well-fortified city of Negroponte (Chalcis) was wrested from Venice by Mehmed II and the whole island fell into the hands of the Ottoman Empire.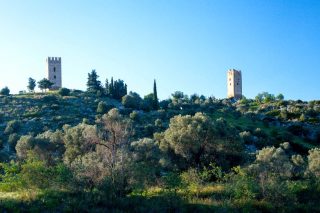 Although the name Negroponte remained current in European languages until the 19th century, the Turks themselves called the city and the island Eğriboz or Ağriboz after the Euripos Strait. Under Ottoman rule, Ağriboz was the seat of a sanjak encompassing much of Continental Greece as well.
At the conclusion of the Greek War of Independence in 1830, the island constituted a part of the newly established independent Greek kingdom.